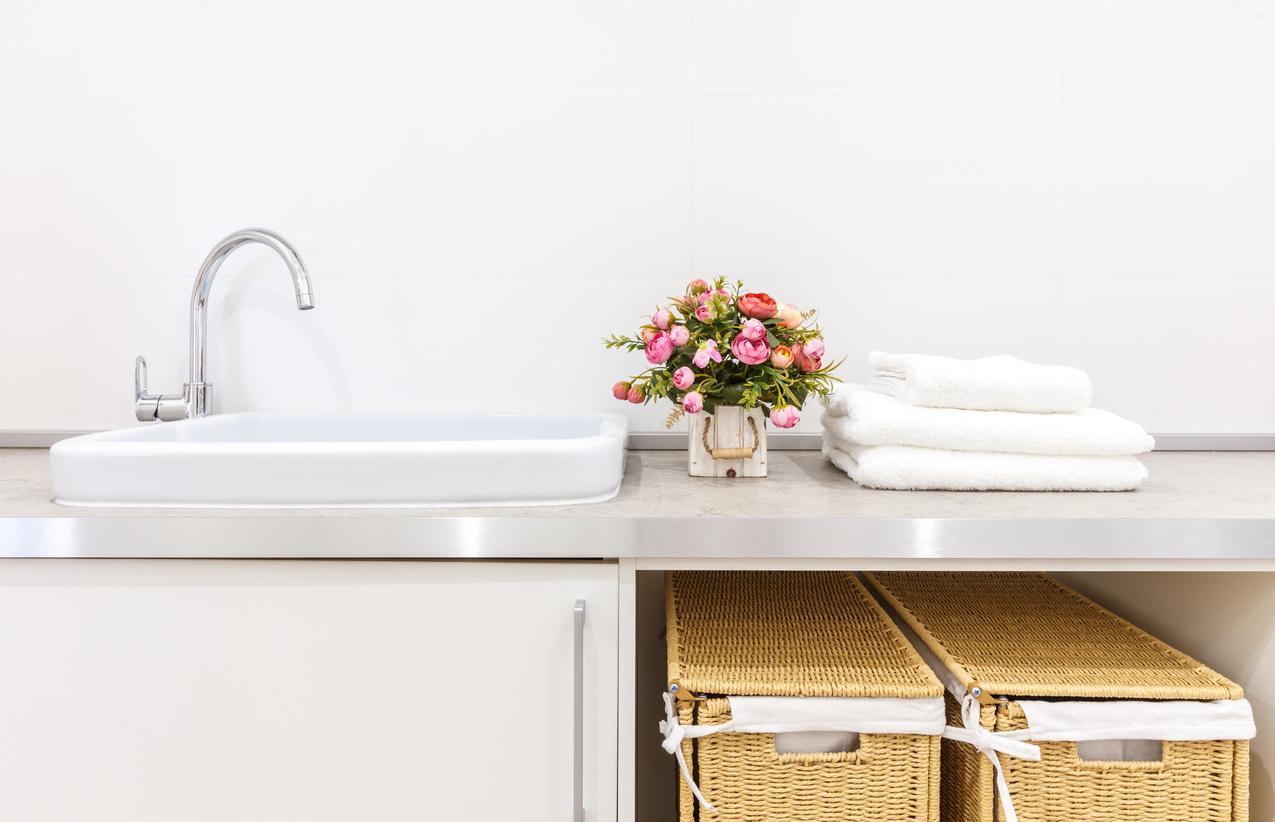 The laundry is one of the few rooms in the home where function comes before style. This is not to say that an individual shouldn't come up with a theme for the space, but ultimately it is a workroom, not a showroom. With this in mind, getting the laundry taps right is critical, especially for those who will be using the sink to undertake other tasks such as pre-washing clothes, scrubbing muddy boots, and maybe even washing a pet.
Whilst many individuals still have traditional taps, there is little doubt that the best solution for this space is a mixer tap, which offers a wide range of benefits which traditional taps cannot. Read this guide on mixers taps below.
Why Go For a Laundry Mixer?
The main reason why so many look to change from traditional laundry taps to a mixer is thanks to the convenience which they offer. If you have muddy boots in one hand and you need some warm water quickly, pulling a lever is far easier than traditional taps. Furthermore, multitasking becomes so much easier when you have mixers in relation to switching between hot and cold. Mixers also enable you to save water which in turn will help to save you some money.
Installing the Mixer Tap Yourself
When it comes to installing the laundry mixer you must use a licensed plumber. The reason for this is that by law, you are not able to install or adjust your hot and cold water pipes. If you do this alone and you then run into problems and if any damage occurs to the property, you will then need to prove to the insurance that it was carried out by a plumber. Therefore it is always recommended to stick with a professional to avoid any unnecessary liabilities.
Knowing What You Want
This is a product which you should always ensure that you have seen in-person, so as to make sure that it is the right choice. When you go to find a laundry mixer in the store, you can get a feel for its scale, flexibility, usage and overall look. Buying online could result in getting a product which isn't up to the standard which you are looking for, and the dimensions could be far from what you had expected.
Taking Photos
Before you go and buy a mixer, you should be sure to take photos of the installation of your current taps, both below the sink and above. This will help you to get the advice on which mixer will work best in your space and to ensure that you get the right plumbing in your laundry. This is going to help save time and ensure that you get the right option for you.
A laundry mixer offers a wide range of benefits and is the best choice for those who actively use the laundry sink for cleaning and rinsing, follow these steps to make sure that you get the perfect choice for your laundry today.